Free Parking at the 11th Avenue Inn
About half of our guests have a car while staying with us, and half don't. It's difficult to find a parking space on the streets in our neighborhood and downtown, and parking in Seattle is expensive. The closest hotel to us charges $30/day for parking. If you will have a car, we will have a free parking space for you in our parking lot. If you have friends or family coming to visit you at the Inn, we usually have parking for them, too, please just ask.
Our Parking Lots
We have nine guestrooms. We have a parking lot behind the Inn that can accommodate six cars, and we have a second overflow parking lot next door that can accommodate four more cars.
Parking Lot #1 Behind the Inn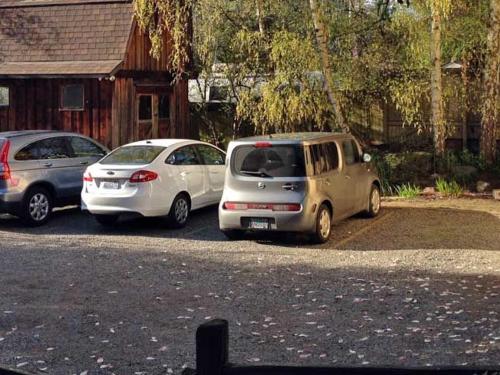 Parking Lot #2 Behind the House Next to the Inn